Microfabrication Processes

Kursziele
The course will provide participants with a systematic overview of micro- and nanomanufacturing processes for micromechanical components and Microsystem Technology (MST), as well as their characteristics. A systematic method is presented to facilitate the selection of a manufacturing process for micromechanical components described by a requirement list. By the end of the course, participants will learn how to select an adequate process for a specific component, with regard to both technical feasibility and economic aspects.
Zielpublikum
The course is structured to appeal to R & D managers and engineers, business development managers and a wide range of R & D staff from companies and institutes involved in the development and production of microdevices.
Inhalt
Systematic overview of MST fabrication processes such as: lithography for MST; wet, dry, surface, bulk, and silicon micromachining; thin film technique; high aspect-ratio etching; LIGA; molding; laser-induced processes; mechanical micromachining; photostructuring of glass and glass ceramics; µ-EDM; stereolithography and other rapid prototyping methods; wafer bonding
Nanotechnology: Nanostructuring, nanomaterials, nanoelectromechanical systems, etc.
Relevant characteristics of fabrication processes: range of materials, variety of forms and structures that can be obtained, aspect ratio, range of dimensions, industrial use, throughput/cost ratio in mass production, possible combinations with other processes
Method for systematic selection of fabrication processes for micromechanical components described by the component requirement list
Case studies
Kursleiter
Dr Gordana Popovic is Ass. Prof. at the Institute of Sensor and Actuator Systems at the Vienna University of Technology. She studied Electrical Engineering, specializing in technologies for microelectronics and received her Doctoral degree (PhD in techniques) from Vienna University of Technology. She is working in the field of microsystem technology since 1992. Her main fields of work are technologies for fabrication of micro-mechanical components, handling and assembly in Microsystems, technology transfer and lecturing. In the last years she was in charge of numerous international and national projects and networks in research, development, education and training. Since 2002 she is also working in Brussels on issues related to European Research Programmes
Prof Dr Ivo Rangelow is Director of the Institute for Micro- and Nanoelectronics, MNES at the Technical University of Ilmenaul, Germany. Main activities: Management of micro and nanostructuring branch. Principal scientist on projects in the area of nanostructuring, M(N)EMS, proximal nano-probes, nano lithography, semiconductor analysis, vacuum microelectronics, solid-gas phase reactions, semiconductor nanodevices, sensors/actuators and embedded systems. Responsibilities include acquisition and management of new projects, supervision of master and Ph.D. thesis projects and lecturing. He acts as organizer and chairperson of numerous international conferences and as Reviewer in scientific Journals and for Institutions. In 2000 he received the Elsevier Award for best Scientific Presentation. He has more than 300 publications, 36 invited conference presentations, 79 contributed conference reports, 31 patents and over 1'000 citations totally.
Informationen und Anmeldung
Datum und Ort (tt.mm.jjjj)
22.10.2013 - 23.10.2013
08:45 – 16:00
Neuchâtel (CH), FSRM
In meinem Kalender eintragen »
Dauer
2 days
Kosten
CHF 1'200.00
EUR 1'000.00
Kurssprache
Englisch
Kursleiter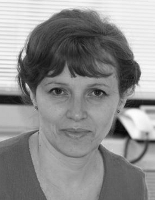 Gordana Popovic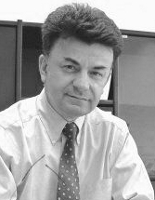 Ivo Rangelow