Labs-on-Chip Technologies: Basics and Applications

Course Objectives
Microfluidics devices and systems have become essential elements for modern biochemistry, bioanalytics and analytical chemistry. In particular, microfluidics represents the new platform for high-throughput experimentation and analysis. It is considered one of the most promising, but also divers, application areas of MST or MEMS. It is the aim of this course to present the technological state of the art in microfluidics to users from areas such as life sciences, (bio)chemistry, pharmacology and biomedicine on the one hand, and on the other hand to make micromechanics and microfluidics engineers familiar with potential application areas and requirements.
Target group
The course addresses engineers and researchers from companies or institutes active in analytical chemistry, manufacturing of analytical and medical instruments, pharmaceutical sector and bio sciences or in the manufacturing processes of micro devices. Biochemists, analytical chemists that want an entry or update in the field of microfluidics.
Content
Introduction to fluid mechanics - modeling/simulation - scaling laws
Introduction in microtechnology for fabrication of microfluidic devices: silicon/glass/polymer technologies, patterning/etching/bonding/deposition techniques
Mechanical microfluidic components: valves - pumps - flow sensors - mixers/filters - channels - nozzles
Non-mechanical microfluidics: EOF - MHD - EHD - dielectrophoresis - acoustic actuation - T-sensor- hydrophobic patches - capillary based devices
Labs-on-Chip (LOC) / Micro Total Analysis Systems
Arrays vs. flow systems (microfluidics) - surface vs. beads based systems
MS-interfacing: MALDI-TOF/ESI
Applications: genomics/proteomics/cell-based systems/tissue engineering
Nanotechnology/nanofluidics/single molecule analysis
Commercialization aspects
Instructor(s)
Professor Helene Andersson Svahn is heading the Nanobiotechnology department at the Royal Institute of Technology in Stockholm, Sweden. Dr. Andersson Svahn received her Ph. D. in Electrical Engineering at the Royal Institute of Technology in 2001 and holds a M. Sc. in Molecular Biotechnology from Uppsala University. Her main research focus is micro- and nano-fluidic devices for cell and protein analysis. Dr. Andersson Svahn has published numerous journal articles in the Lab-on-a-chip field and has several patents. In 2002-2005 Dr Andersson Svahn was Marketing Director at Silex Microsystems which develops and manufactures microchips for Telecom and Life Science Industry. In 2005-2008 she was professor in Applied BIOMEMS at MESA+ Research Institute in Holland. Currently she is CEO of the startup company Picovitro AB (part time) and scientific advisor for Silex Microsystems.
Dr Albert van den Berg is Professor on Miniaturized Systems for (Bio)Chemical Analysis in the faculty of Electrical Engineering, embedded in the MESA+ Institute for Nanotechnology at the University of Twente, The Netherlands. His current research interests focus on microanalysis systems and nanosensors, nanofluidics and single cells on chips, with applications in health care and environment. In 2009 he received the Spinoza prize, the most prestigious Dutch scientific award, for his achievements in lab-on-a-chip research. Albert van den Berg is member of the Royal Dutch Academy of Sciences (KNAW), the Dutch Health council, board member of the Chemical and Biological Microsystems Society, member of the Dutch chemical society (KNCV) and deputy chair of the journal Lab on a Chip. He has co-authored over 190 papers (H=35) and over 10 patents, and has been involved in > 5 spin-off companies.
Information and registration
Date and place (dd.mm.yyyy)
10.10.2013 - 11.10.2013
09:00 – 15:00
Barcelona (ES)
Add this course to your calendar »
Duration
2 days
Fees
CHF 1'200.00
EUR 1'000.00
Course Language
English
Instructor(s)
Helene Andersson Svahn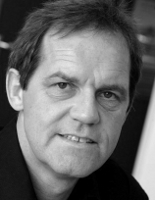 Albert van den Berg